Rental Rates & Information
Reservations will be held until 8pm the night of arrival, unless an alternate arrival time has been given, and then site/cabin will be re-rented on a first-come, first-served basis.
All cabin reservations require a valid credit card number.
Cancellations for cabins received 14-8 days before the reservation date will be charged 1 night, 7 days or less will be charged the entire reservation.
Weekends have a 1 night minimum and a 2 night minimum during peak times.
Holidays or Special Events have a 2 night minimum, Lodge Cabins have a 3 night minimum.
When you arrive, if you decide to shorten the length of your reserved stay or drop sites/cabins, you will still be responsible for the full amount of the original reservation, therefore, as soon as you are aware of any changes in your planned stay, you should call to avoid any unnecessary charges.
Notice:
We reserve the right to correct any mis-quoted prices. If price quoted is in error when you arrive you will be asked to pay correct amount. Please do not attempt to "sneak in" additional guests without paying camping fees for them as you will be asked to leave without credit or refund.
Early departures:
If you decide to shorten the duration of your stay for any reason, you will not receive a credit or refunds. To make a reservation or request information call (231) 745-7152.
Pets:
We welcome pets — Limit of 2 per site. For the safety of both your pet and other campers, please keep your pet leashed at all times, walk your pet in designated areas only and clean up and dispose of droppings. Please ensure that your pet is a good camper and does not bark excessively! Pets are allowed in cabins, but please keep them off the bedding. Pets should never be left behind at the campground, if you leave your pet should go with you. There will be a $5 per pet, per stay charge. Pets are NOT allowed in bathhouses.
ATV/ORV and Trailers:
Riding is permitted in the campground, maximum 5 mph speed limit. We have plenty of extra parking for trailers and extra vehicles.
☛
Camping Information
☚
Rates include up to 4 people, excluding children 4 and under — $5.00 for each additional person.
Primitive Tent: $20.00
Tent with Utilities: $30.00
RV Sites: $40.00
Special Events all RV Sites: $50.00
Seasonal Site: $1,500.00
---
Services & Amenities
---
20/30 or 50 Amp Electric (seasonal sites are metered)
Free WiFi
Game Room
Water Hook-Up
Picnic Tables
Fire Pits
Modern Bathrooms
Playground
Horseshoe Pits
Sand Volleyball Court
Paved Basketball Area
Fish Cleaning Station
Sanitation Station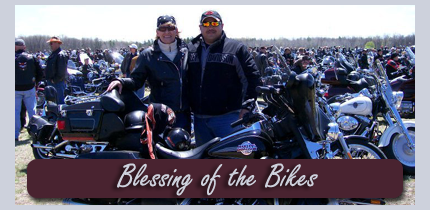 ☛
Cabin Information
☚

"No Smoking in Cabins Please"
Sleeps up to 4 Adults...
Daily: $60.00
Holidays: $70.00
Special Events: $80.00
Weekly Rate: $390.00
Sleeps up to 6 Adults...
Lodge: $120.00-$130.00
Lodge — Holidays: $130.00-$140.00
Check-in Time 1pm
Check-out Time 11am
Prices Subject To Change
---
Services & Amenities
---
Linens
Heat & Air Conditioning
Utility Refrigerator
Microwave
Coffee Pot
Table & 2 Chairs
Firepit & Picnic Table
Notice: Except for the Lodge, cabins have no bathrooms or kitchen facilities. Dishwashing sink is located outside of the
community bathhouse
.
---